Young Wisdom
Advice From Youth
What helps me engage now? 
The teachers and relationships.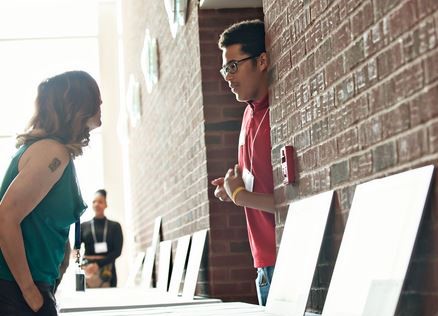 Over the course of the last 6 months we have had the opportunity to spend time learning with a few different groups of students from southeast Michigan schools. We have been fortunate to hear from them about their experiences since the pandemic started, what they are learning, and how this swift transition to virtual learning has affected them. We found their insight to be invaluable and want to share some of what we have learned with you, as many of you head into the new school year under quickly changing circumstances and many unknowns. These words of wisdom are borrowed from youth who were part of the following events:
The SEMIS Coalition Town Hall

Detroit Youth Presentation: Communication Media Arts High School Student Voice Webinar

The SEMIS Coalition Youth Voice Fishbowl

Celebrations of PBE Learning:

The James and Grace Lee Boggs School Student Presentations & #4CommuniTREE Wylie Elementary School Student Presentation


YES Climate Change Resilience Summer Program Youth Presentation
While some of these suggestions may feel like big ideas, and you may ask yourself, "how do I do this?", we encourage you to take these big ideas and flip them into essential questions for understanding how to design learning to be more student-centered. 
How do youth think that more space can be created in our lessons for them to share their opinions?

What current events do students feel are important to bring in to our lessons, and what ideas can they share for an activity that might help bring this into the curriculum?

What lets youth know that a teacher is being patient with them, or another student?
Lastly, thank you to the youth and their teachers for being who you are! We learn so much by coming together across generations, and when we center the needs, ideas and strengths of our students to the best of our abilities.
Have a lot of patience with us. Take it slow. Learning new content online takes longer than in-person.
Use games and icebreakers often. This helps the students feel more comfortable with each other.
It's okay to wonder how you might come across, and to speak your mind at the same time.
Let it flow, let it take it's time – it's okay to have a silent pause in conversations. 
Give us lots of breaks. Don't rush kids.
Coming together this way, through virtual meetings, gets easier over time.

Provide the space for us to contribute our thoughts and opinions.
In order to grab someone's attention you have to make it relevant to people's lives.
Use games like Pictionary and Jeopardy to build community and teach content.
Use creative ways to check in with how we are feeling that relate to the lessons we are learning. An example is something called the "weather check". Where we compared our mood (how we were feeling that day) to different types of weather while we were learning about climate change.
Provide the structure and space for us to share about current events. Students can learn from each other's awareness about current events. They might learn things from each other that they may not otherwise ever find out.
If you are trying to influence people to make change or be aware of something you should try to appeal to what people like such as coffee and food.
Really need to build relationships together – otherwise we don't feel like participating.
We need financial skills. Life management, credit, taxes, career path options, bonds and stocks. Opporunities that connect us with people.
Be honest – as a white teacher trying to teach Black history – be comfortable, open-minded, cautious. Be real. Do your own research.
As a teacher you are often in the position of having the privilege of relationship connections. Help us gain access to those opportunities. Introduce us to people and share connections with us that can help us after we graduate.
We like having choices about how we learn certain things like the scientific process. The learning menu choices were a good idea.