The SEMIS Coalition Blog
The place to connect, learn and share perspectives in place-based learning
Welcome to our SEMIS Coalition blog! A commons-based digital space for shared resources, images, and more. It's a place for you to ask questions, interact with peers, and keep current with the latest Southeast Michigan Stewardship Coalition activities.
Browse through the most recent posts below, or browse past posts by category via the toolbar on the right.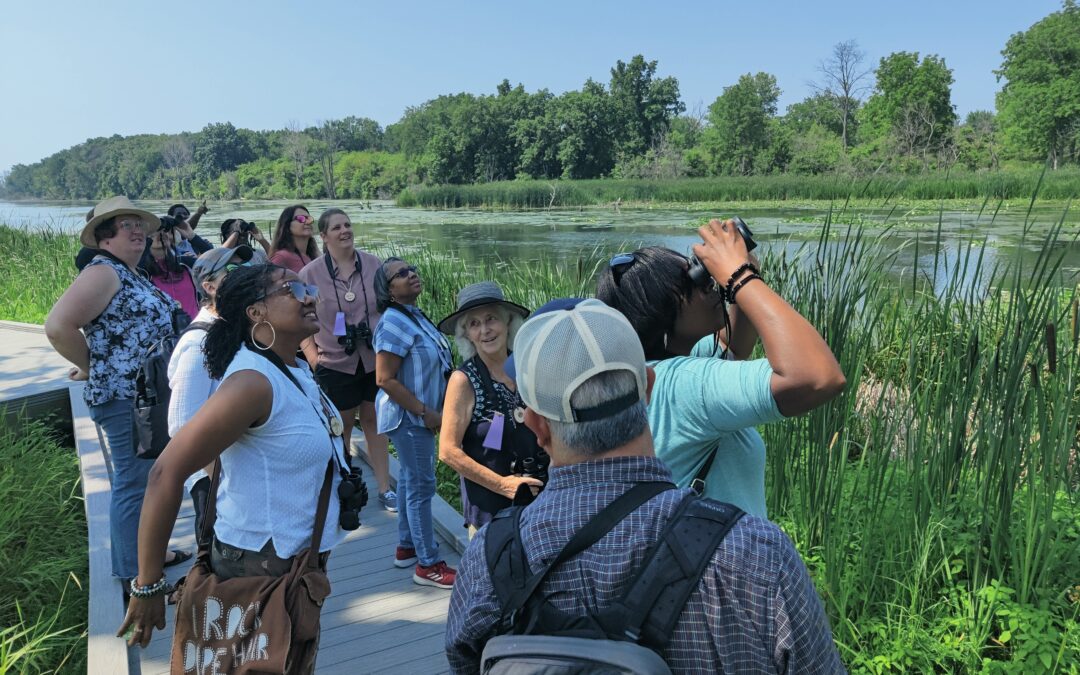 Image Description: Attendees stare up at an unusual sighting of a fish skull that had been dropped by a bird of prey into a decaying tree trunk at the Detroit River International Wildlife RefugeThe SEMIS Coalition's Annual Summer Institute took place July 24-27, 2023....
read more
Do you have a story you'd like to share?
If you have a suggestion for a Common Room topic or are a SEMIS member that has a story to share, please contact us with your ideas and proposals.