Our programming and core activities
The SEMIS Coalition's approach to strength-based coalition building braids together four activities that we see as essential in providing comprehensive support for teachers to enact powerful PBE: The development of transformative school-community partnerships; Duration of days of professional development, including an intensive four-day summer institute; on-site curriculum coaching and whole-school support, including coordination with school leaders; and direct assistance in fostering youth voice and leadership development including a yearly Community Forum in which youth from across the region form relationships with each other and teach the broader community about their work and the issues they are engaged with; and provides mini-grant project support to teachers and partners.area in intensive professional development in Place-Based Education.
Place-Based Education (PBE) integrates student learning into the community, solving real problems while aligning projects with standards across the curriculum. In PBE, students are empowered to engage in self and community transformation through inquiring into questions and issues that they are passionate about. Through the SEMIS Coalition, teachers and community educators learn to create supportive and participatory learning environments for students in which youth develop caring relationships for each other, people in their neighborhood and region, and living things in nature.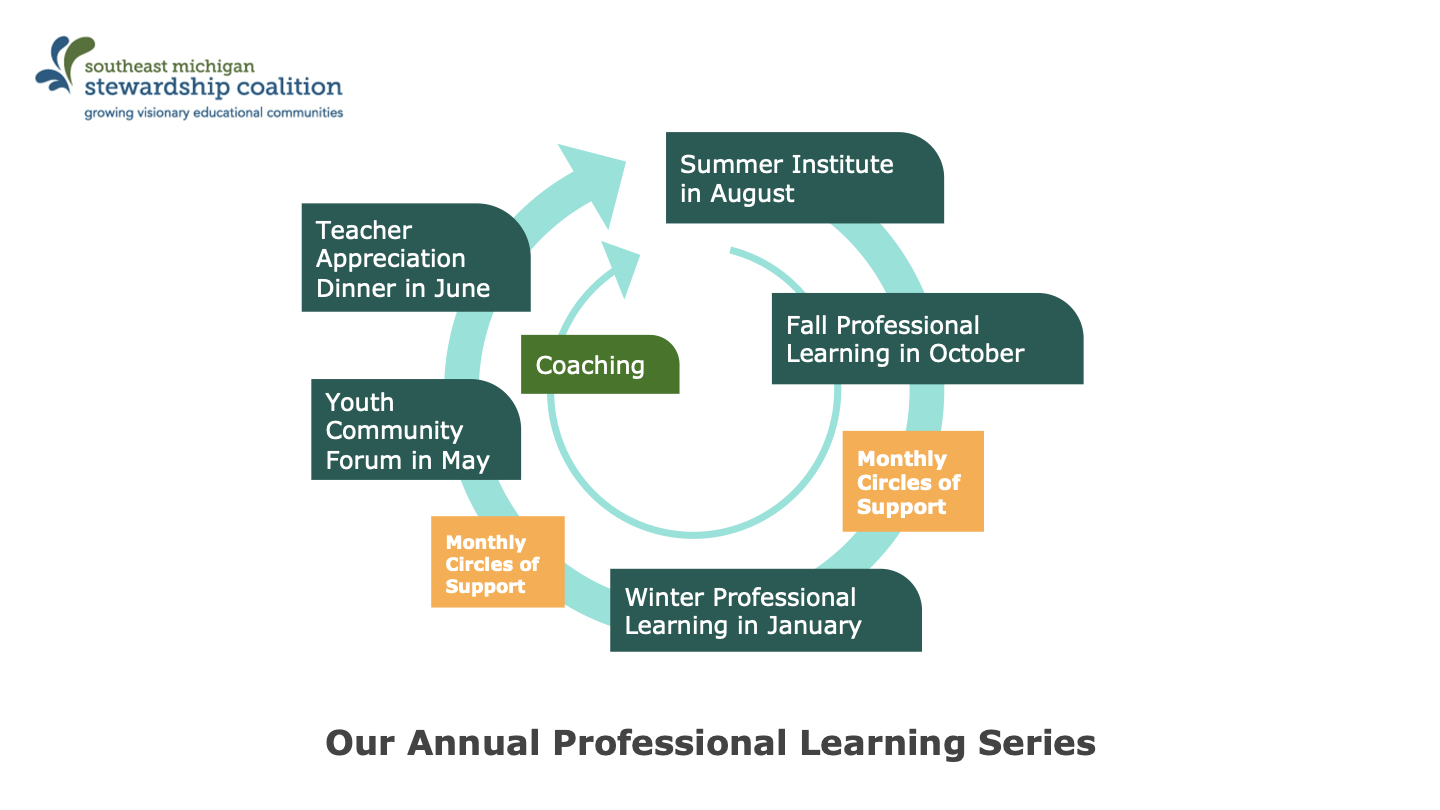 The SEMIS Coalition professional learning model provides opportunities for teachers, community partners and administrators in a variety of categories including: coaching and mentoring, coalition building, whole-school professional development, collaborative assessment, and place-based curriculum co-development. This structured sequence was developed through best practices in adult learning theory, place-based and project-based learning, inquiry-based instruction, and academic service learning processes.