OUR TEAM
Leaders in environmental education and community-based learning
The SEMIS Coalition Steering Committee has diverse experience and deep expertise in community partnerships, education and curricula. We're committed to finding and advancing ways of learning that provide a sustainable future for our communities and world.
Ethan Lowenstein, Ph.D.


Director  
Dr. Ethan Lowenstein is a Professor of Curriculum and Instruction at Eastern Michigan University (EMU). He has close to two decades of experience in school systems reform, educational leadership development, and teacher professional development in moral and civic education.
In recognition of his work in teacher education, he received the 2007 Michigan Campus Compact Faculty/Staff Community Service-Learning Award and the 2006 Dean's Award for Innovative Teaching. Dr. Lowenstein and the SEMIS Coalition received the 2014 Dale Rice Award for Academic Innovation in AS-L and Community Engagement.
Before his career in higher education, Dr. Lowenstein taught high school Social Studies at Park East H.S., an alternative high school in East Harlem, New York City. Dr. Lowenstein was the 1996 New York City Board of Education Teacher of the Year for alternative schools.
Lisa Voelker, Assistant Director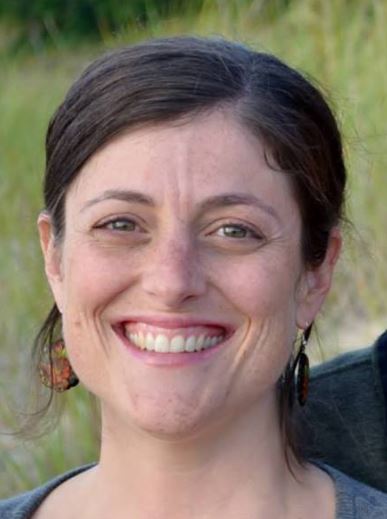 As Assistant Director for the Southeast Michigan Stewardship Coalition Lisa's responsibilities include place-based education curriculum design and facilitation for adult professional development, K-12 teacher curriculum design support and field experience coordination, working with the director to coordinate and supervise daily operations, and stewarding partnerships with community organizations and members.
Lisa holds particular expertise Ecojustice Education, Social Foundations of Education, and STEAM – helping STEM teachers to incorporate the arts with rigorous STEM content. Lisa holds an undergraduate degree in Visual Arts Education and a Masters of Arts in Social Foundations of Education, both from Eastern Michigan University. Prior to joining the SEMIS Coalition, Lisa taught elementary and middle school visual arts in Ypsilanti Township at East Arbor Academy.
Rebecca Nielsen
Education Specialist and Program Advisor
Rebecca Nielsen is the Director of Programming for the SEMIS Coalition. Her responsibilities include coordinating the planning and facilitation of Coalition wide professional development experiences and whole-school instructional support for SEMIS Coalition schools, participating in strategic planning and fundraising efforts for the organization, and providing professional coaching support to the SEMIS coaching team and SEMIS members. She also serves on the Great Lakes Stewardship Initiative (GLSI) Evaluation team, and holds leadership positions with the Board of Directors of the Ann Arbor Hands On Museum and Leslie Science and Nature Center. She holds a BS in Science from the University of Michigan and a Masters in Teaching from the University of Virginia.
Rebecca has worked as an Education Manager at the Detroit Science Center and the National Wildlife Federation, and has also taught high school biology and ecology. She is trained in many of the prominent environmental education curricula including Project Wet, Project Wild, and Project Learning tree, is a facilitator for the Michigan Environmental Education Curriculum Support (MEECS) series, and is a certified Habitat Steward for the National Wildlife Federation. She has also served as an adjunct lecturer in the Department of Teacher Education at Eastern Michigan University.                                                                                                                          
SEMIS Coalition Field Coaches
SEMIS Coalition Field Coaches add tremendous energy to the organization as they offer their expertise in guiding us on new initiatives, classroom content, school inquiry projects, teacher tools and multimedia resources, and connecting with our partners.
Laura Florence,
Great Lakes and STEM education
Laura Florence is a curriculum coach focusing on Great Lakes and STEM education. Her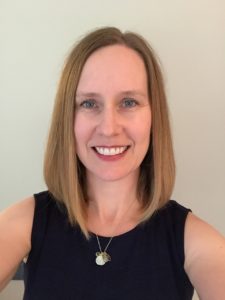 responsibilities include supporting SEMIS teachers in expanding their Great Lakes literacy and connecting them to community partners with expertise in Great Lakes science and education. Laura holds a B.S. in Biology and Anthropology and a M.S. in Aquatic Ecology, both from the University of Michigan. Prior to joining the SEMIS coalition, she worked at the NOAA Great Lakes Environmental Research Lab and Michigan Sea Grant doing research, outreach and education. Laura is also an experienced environmental educator, trained in Project WET, Project WILD and Project Learning Tree.  She serves on the Board of Trustees at the Leslie Science and Nature Center and Ann Arbor Hands-On Museum.                                                                  
Sarah Halson, Earth Force and Outdoor Classroom Learning
Sarah serves as a Field Coach for the Southeast Michigan Stewardship Coalition and has been a member of the coalition since 2009.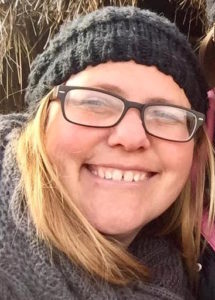 Her role is to support teachers in their Place-based and Eco-Justice Education inquiry projects specializing in the student driven Earth Force curriculum and Outdoor Classroom Learning. Sarah received an undergraduate degree in Environmental Studies and Science, Technology and Society from Pitzer College in 1998.  She has over 15 years of experience in field-based and school-based environmental education program development and management at several Metro Detroit nature centers and as the Environmental Education Director at The Greening of Detroit.  She was selected as the Informal Science Educator of the Year by the Michigan Science Teachers Association in 2012.
Matt Siegfried, Resident Historian
Matt is a historian, writer and researcher. A graduate of Eastern Michigan University with degrees in History and Historic Preservation,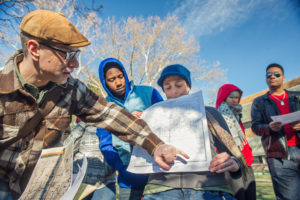 much of his work has been on connecting local history to broad historical moments. With a focus on race, class, gender and power in our social landscape, Matt believes that the ground and built environment we walk through every day is alive with worlds of history and can speak to us about why we live the way we live.
In his role with the Coalition, Matt serves as the resident historian, designs and facilitates adult professional development which focuses on social landscape histories, supports teachers in upper elementary through high school to design curriculum, and historical research. For more about Matt's work, or to contact him directly please visit https://msiegfriedhistorian.com/.
SEMIS Advisory Team
Amy Lazarowicz, Neinas Dual Language Learning Academy
Anna Balzer, Ecoworks Youth Energy Squad
Calisa Tucker, Rudolf Steiner School of Ann Arbor
Christopher Burke, Director, Ed.S & Ed.D Programs; Associate Professor
Drake Meadow, Early College Alliance at EMU
Jac Kyle, Environmental Education and Outdoor Recreation at Detroit Parks and Recreation Department
Jason Frenzel, Stewardship Coordinator for the Huron River Watershed Council
Jessica Krueger, Ypsilanti ACTech High School
Justin Schott, Ecoworks
Kesha Barton, Skyline High School
Mindy Nathan, Avondale Academy
Nathan Ayers, We Are The Forest
Tracey Marchyok, Acton Academy of Ann Arbor
Yma Johnson, Lion Mountain Scriveners
A coalition's primary strength is in its members