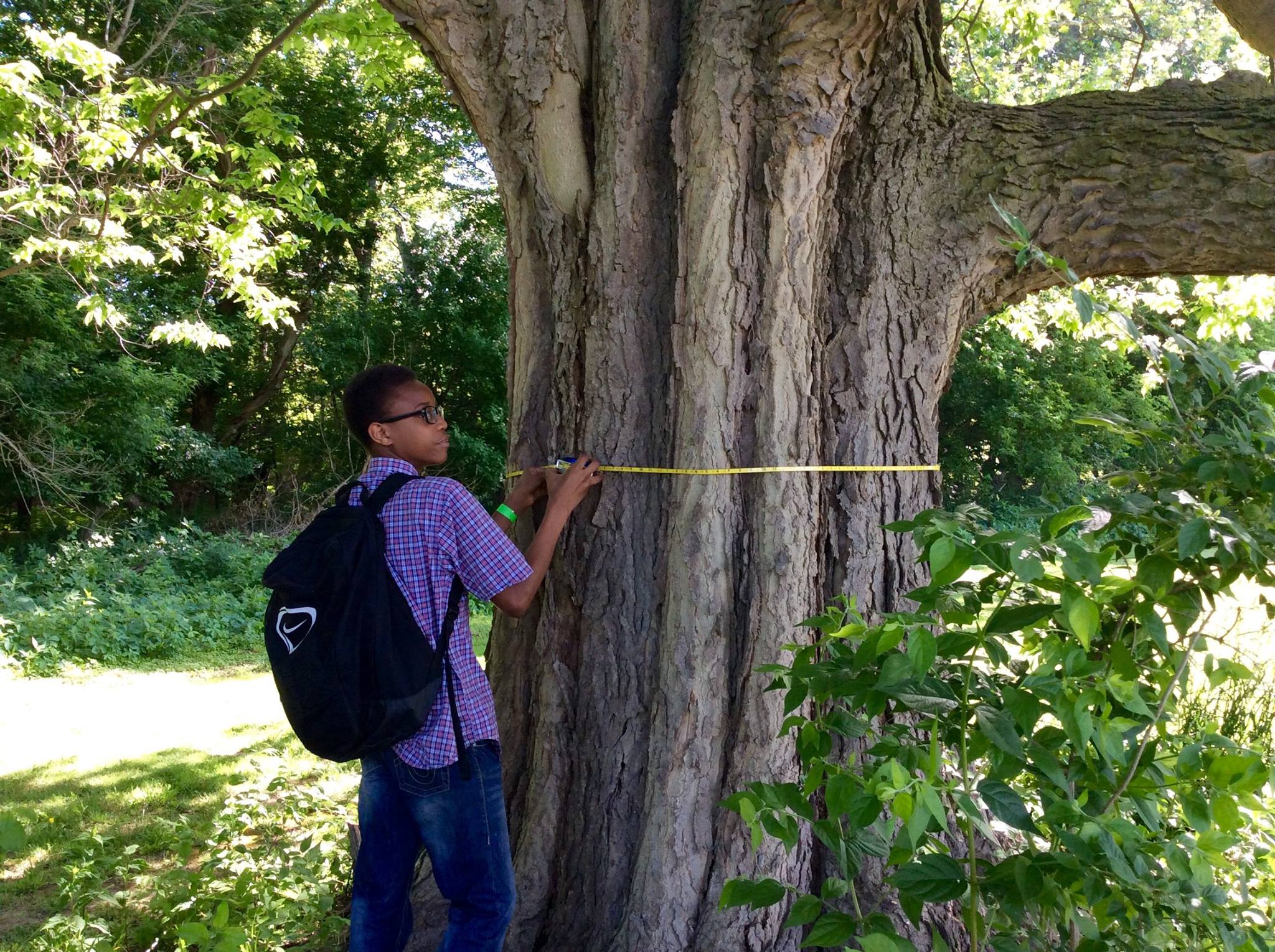 Place-Based Education for Remote Learning: Mapping Activities
Here is a collection of activities for practicing place-based stewardship education from home. These are the beginning in a series of ideas that are developing in response to the Covid-19 pandemic conditions that we now find ourselves in. Many people from the Southeast Michigan Stewardship Coalition have contributed to these activities and lessons. Curriculum from teachers, field educators, students, community partners, and SEMIS staff can be seen in these examples. They show the collaborative effort of resilient adaptation in the face of quickly changing circumstances. Over the coming weeks and months we will be posting continuing PBE curriculum activities, ideas, lessons, and stories. Please check back for more ideas! 
If you'd like to contribute as a guest blogger please contact Lisa Voelker at lvoelker@emich.edu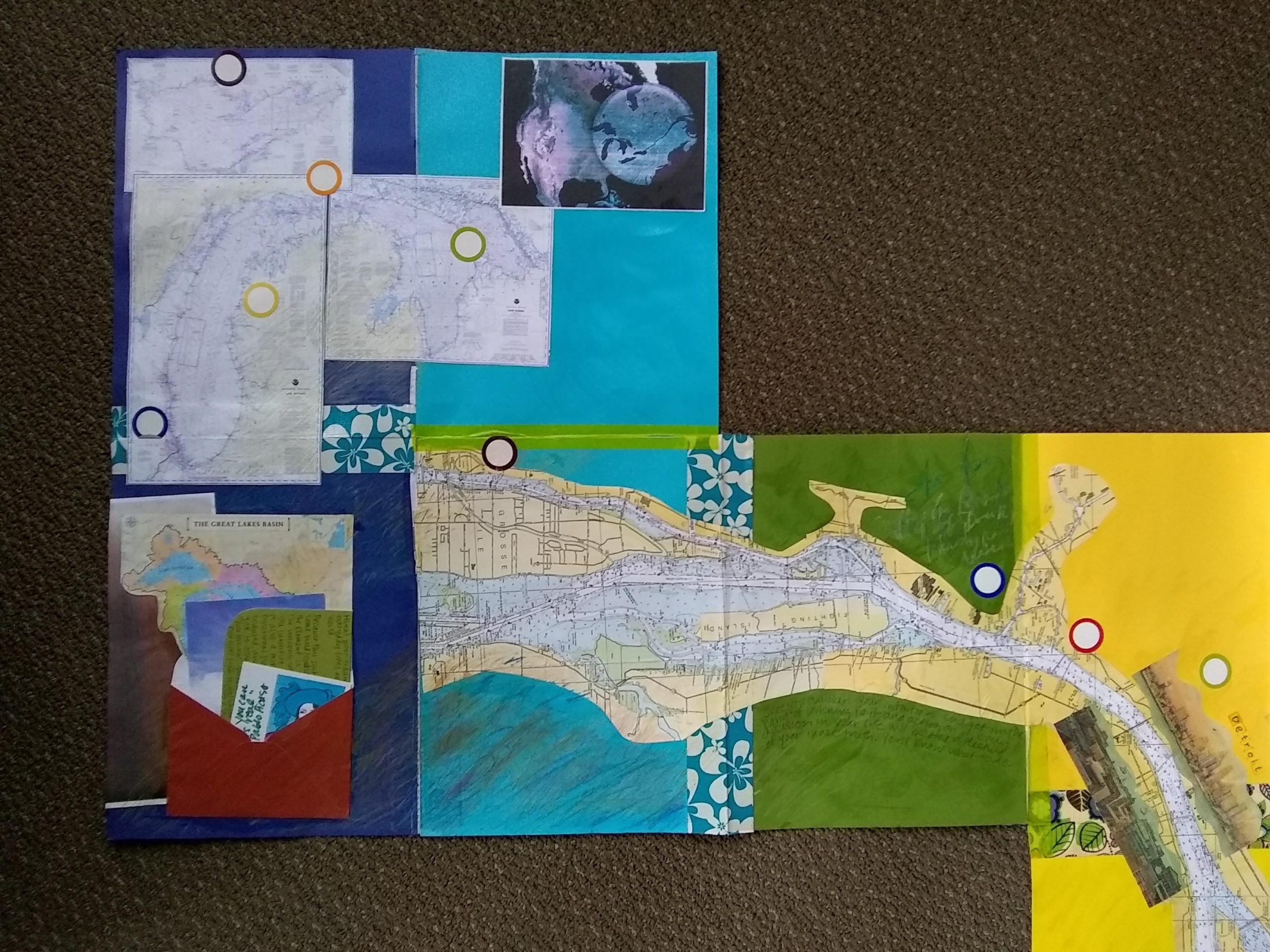 Sense of Place Mapping
Think about places in Michigan or community that are special to you. If it's safe, take a walk with your family. Wear a mask and don't touch your face while you're out. See if you can find special spots on your walk that you want to keep in your mind for your "sense of place" map that you will draw at home. Watch this video from the Alliance for the Great Lakes before you begin for instructions on creating your map. https://greatlakes.org/2020/04/homeschool-maps/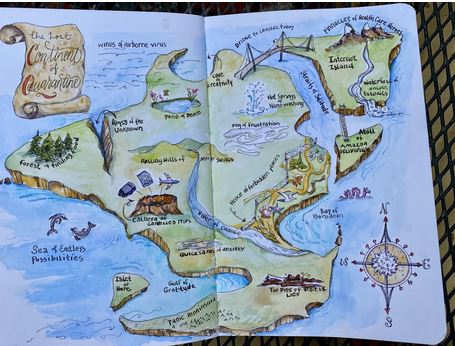 Social Emotional Learning Mapping
Create a map of your emotions during this quarantine. First, start by writing a list of all of the emotions you may be feeling. You can use a vocabulary list to help you describe your emotions by looking here and here. Once you have your list try drawing small images, objects, or symbols that can represent these emotions. Once you have your list and images draw an imaginary map. Include things like water, mountains, rivers, animals, anything you can think of. Here are some ideas for things to put on a map here and here.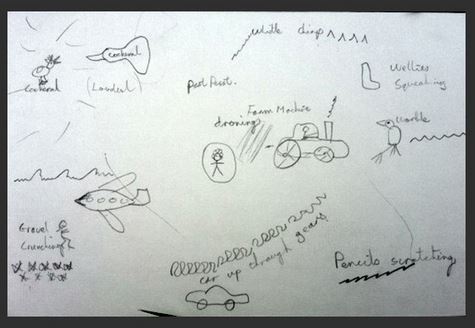 There is more than one way to create a sound map. You can list the names of the sounds, draw pictures or symbols of the sources of sounds, or draw a detailed map of a place and emphasize the sounds one can find in that place. But either way you will be writing down or drawing the things you hear.
Sounds to possibly listen for…
Wind, rain, crows, birdsongs, motors, airplanes, singing, yelling, laughing, buzzing,
coughing, sneezing, whizzing, swooping, rustling, rushing water, waves, rustling of, leaves, footsteps, conversation, ticking, barking, meowing, quaking, crashing, clanging,
knocking, buses, cars, kids, squeaking of a swing, dripping water, a door shutting,
snapping, a hard sound, a soft sound, a distant humming, music, baby sounds, animal
sounds, radio or T.V., grass blowing
Check out the full lesson here: Sound Mapping for Remote Learning (1)