This introduction with teacher Bill Boyle was an opportunity to understand what Mindfulness is, and is not, to develop or deepen practice, and make connections between our personal practice and the issues of our time. We gathered for one hour a day for 5 days from July 20-24. Daily topics included:
What is Mindfulness?
The Selflessness of Self Care
Mindfulness and Our Own Learning
The Neurobiology of Mindfulness and Self Regulation
Affect Script Psychology and Mindfulness
Developing and Maintaining a Practice
Bill Boyle is the former Director of the Model Center, Bowers Academy and Equity Programming in Bloomfield Hills Schools. He has 31 years of experience as a teacher, athletic coach and administrator at all levels of K-12 education. Bill has worked diligently to form schools that serve as places of belonging for all students as the foundation for learning. He currently serves as a consultant, coach and facilitator for schools, nonprofits and the private sector specializing in the areas of Restorative Practices and Equity Literacy. Bill is an instructor for the International Institute for Restorative Practices, and a certified Restorative Practitioner. He is a certified facilitator of Equity and Inclusion learning experiences, has over 30 years of experience of mindfulness practices and is an ordained teacher in the Zen tradition. 
We have started a Mindfulness Circle of Support monthly check-in to create a space where we can support one another in our practices. Please contact us by email if you would be interested in joining this. (southeastmistewardship@gmail.com)

We are very grateful to Bill for the time and wisdom he continues to share with our Coalition! We are also grateful to all of our Coalition members who chose to spend their time with us on this journey!

"It was a very centering opportunity for me. Education is hard work right now. It was so deeply rewarding to be with other people who think about education in ways that I hope to grow."
"It was nice to talk to my group members about what they experienced with their practice this week."
"That our thoughts and emotions are a result of our socialization and our experiences and that humans mirror one another, both energy and emotion."
"Bill, I appreciate your knowledge and authentic expertise. Your instruction was presented in a way that made it feel accessible, hopeful, and compassionate. I was able to use practical strategies and build my understanding of much more complex ideas at the same time. Thank you for leading us through this powerful learning experience."
Further Reading
Below you will find a few reading recommendations that came out of our time together during this Mindfulness workshop. Please email us with any questions you might have.
We also have this podcast suggestion from Bill: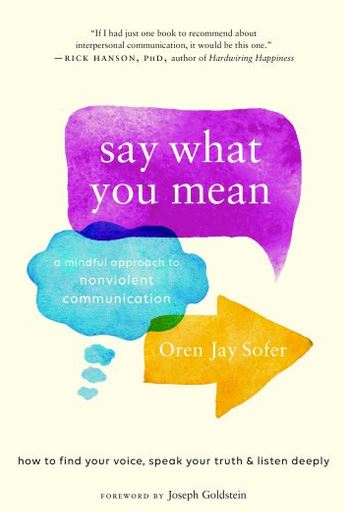 Say What you Mean: A Mindful Approach to Nonviolent Communication by Oren Jay Sofer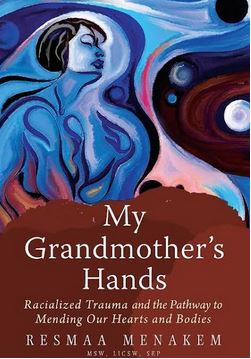 My Grandmother's Hands: Racialized Trauma and the Pathway to Mending Our Hearts and Bodies by Resmaa Menakem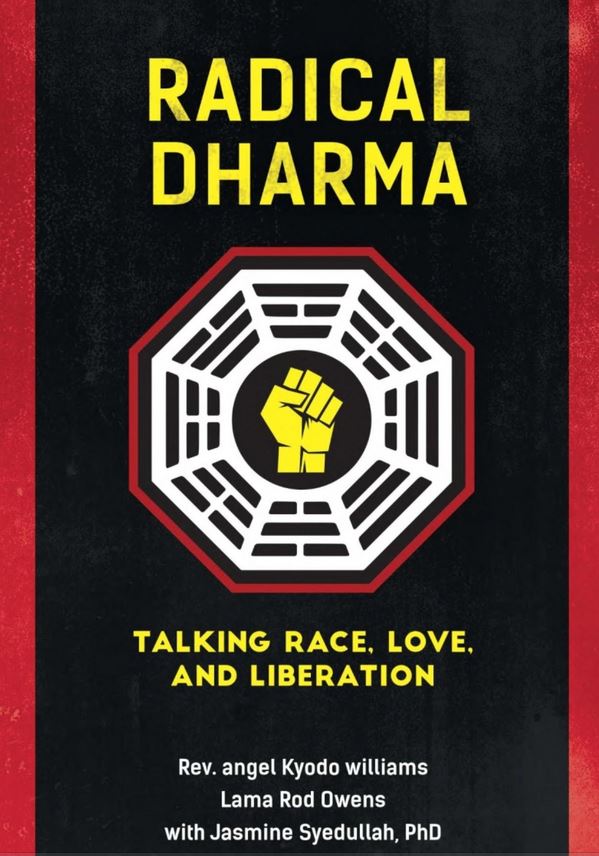 Radical Dharma: Talking Race, Love, and Liberation by Jasmine Syedullah, Lama Rod Owens, and angel Kyodo Williams
When Things Fall Apart: Heart Advice for Difficult Times by Pema Chodron