B-WET Showcase: This was an opportunity in January for NOAA B-WET Environmental Education Program grantees to showcase highlights from their projects, including challenges and success stories. The SEMIS Coalition is one of these grantees and fortunate to be a two-cycle awardee. We were proud to be among such great peers in this work and to have the space to learn from other educators who are working hard to help restore the health of the Great Lakes and all its residents, human and more than human.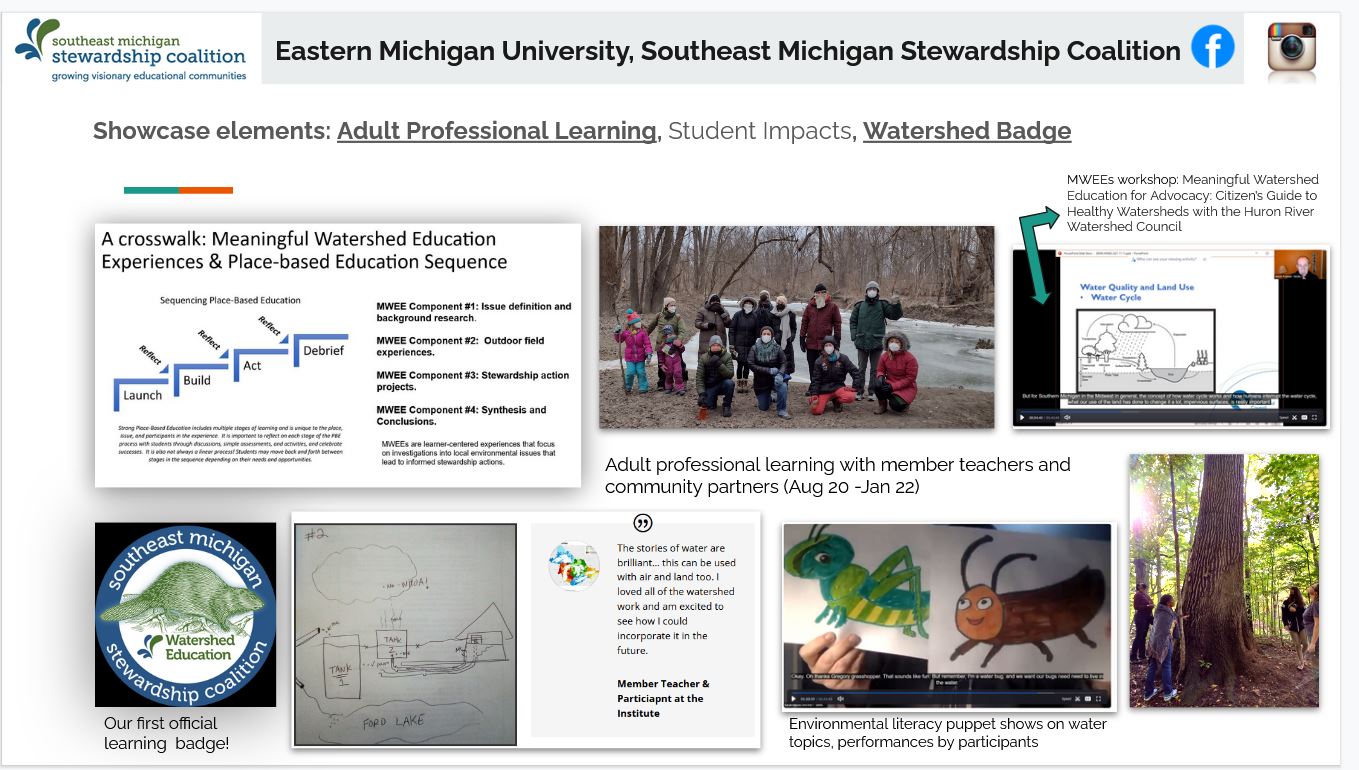 SEMIS showcased aspects of our professional learning tools, student outcomes, and our watershed badge. We were among other incredible organizations doing important work, including our friends at Flint River Watershed Coalition, Friend of the Rouge Education Program, and our cousin hub from the Great Lakes Stewardship Initiative, Groundswell out of Grand Valley State University. 
The NOAA Bay & Watershed Education and Training is an environmental education program that supports place-based learning. B-WET programming is funded through Focus Area 5 of GLRI (Great Lakes Restoration Initiative). You can find a news update on this particular area of funding here: https://www.glri.us/node/454.