A big shout out to all the 'NOAA teachers', as we say: Mrs. Kerry Williams, Mr. William Albrecht, Ms. Paula Sizemore, Mrs. Andrea Stanczyk, Mrs. Abigail Woodman, and brand new to the initiative is Mr. Dillon Williams. Several teachers in the Coalition are part of a climate change resilience and youth voice initiative that is funded by the National Oceanic and Atmospheric Administration's Environmental Literacy Program. 

Coordinators, teachers, and students follow a process that introduces and makes connections to how the impacts of climate change are already impacting and will continue to impact the lives of youth in our region. SEMIS staff member Mr. King III is working with Youth Energy Coordinator, Armani Williamson, visiting seven classes in Ypsilanti and Detroit and focusing on what climate change means for our communities. 
While we use a shared curriculum process, each class is a little different. We are in the process now of doing community walks and mapping. This curriculum utilizes a place-based approach and justice framing to engage youth in Detroit and Ypsilanti in understanding climate change, assess how it is and will impact their communities, and empower them to help make their communities more climate change ready.
Activity Highlight
Community walks and rolls are part of this curricular process. Along the trip we ask certain questions about community strengths and things we'd change.  We are building the perspective of preparedness, and the skills of observation. This walk is a chance for students to explore what they find interesting about the immediate outdoor environment; a place we often spend very little time. It's also a chance to focus on questions about who makes decisions in any given community about things like pollution, litter, green-spaces and roads.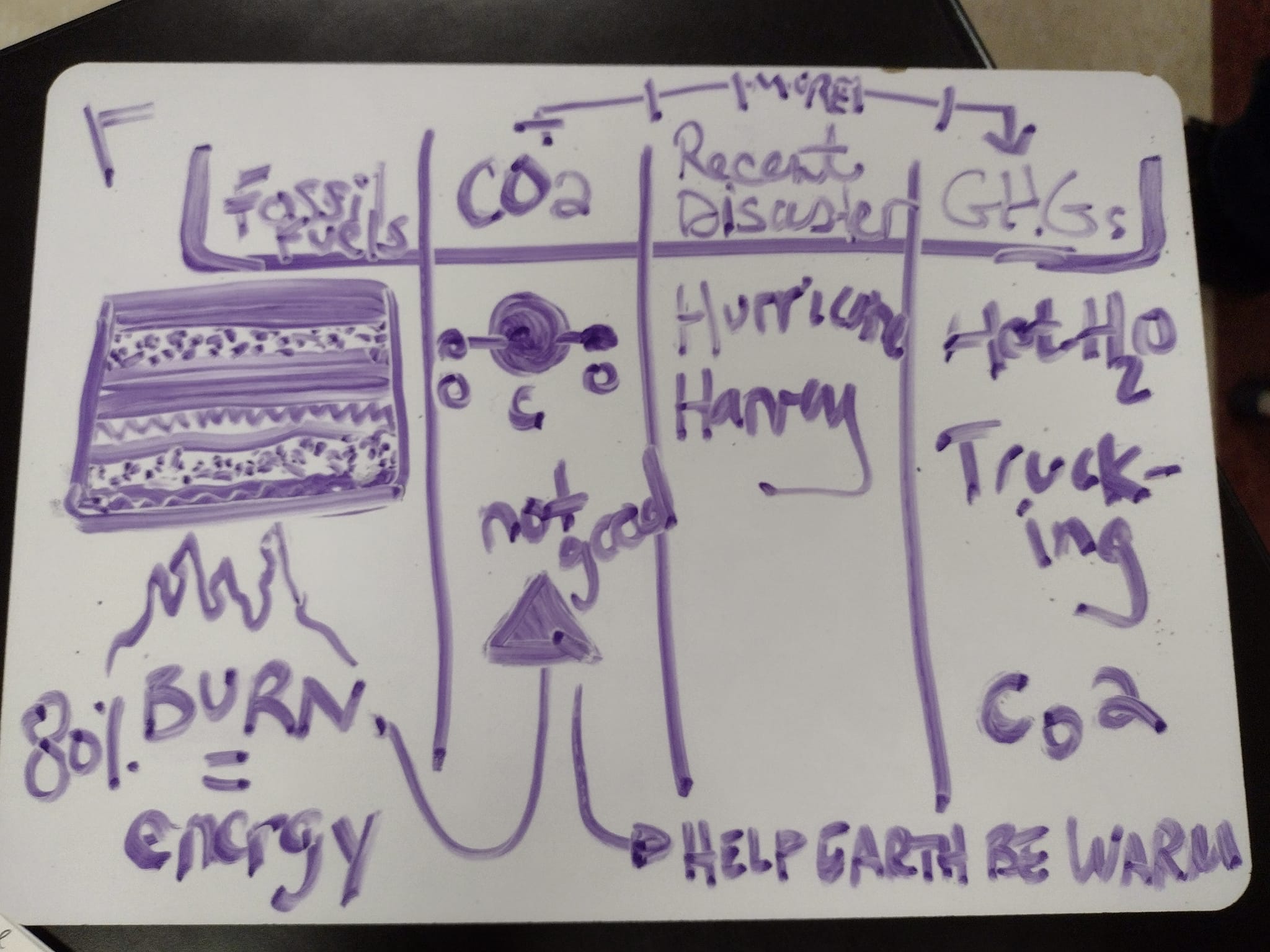 You can hear more about the evolution of these inquiries by joining us on Monday, May 16 for our Climate Change Youth Voice panel. Check back soon for details!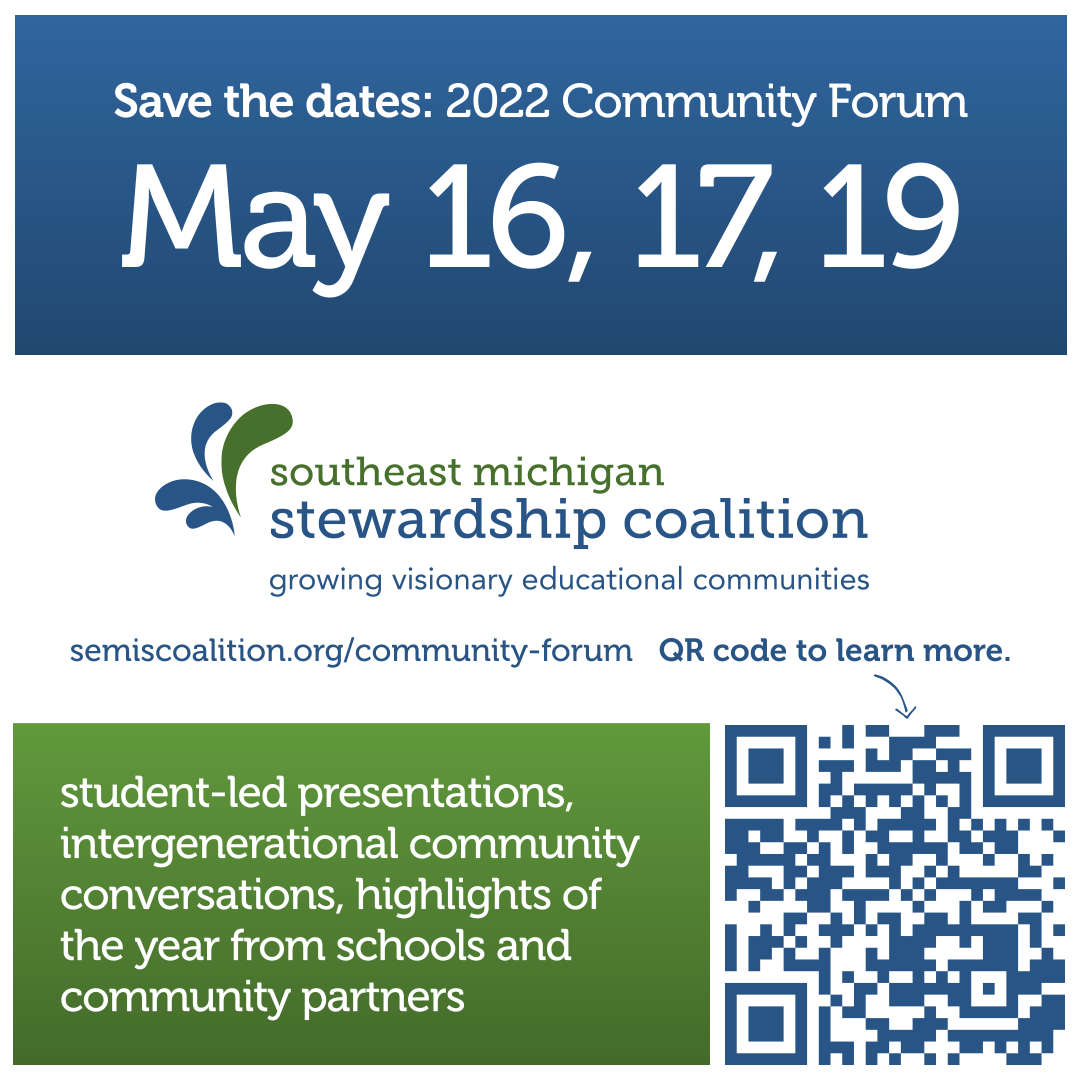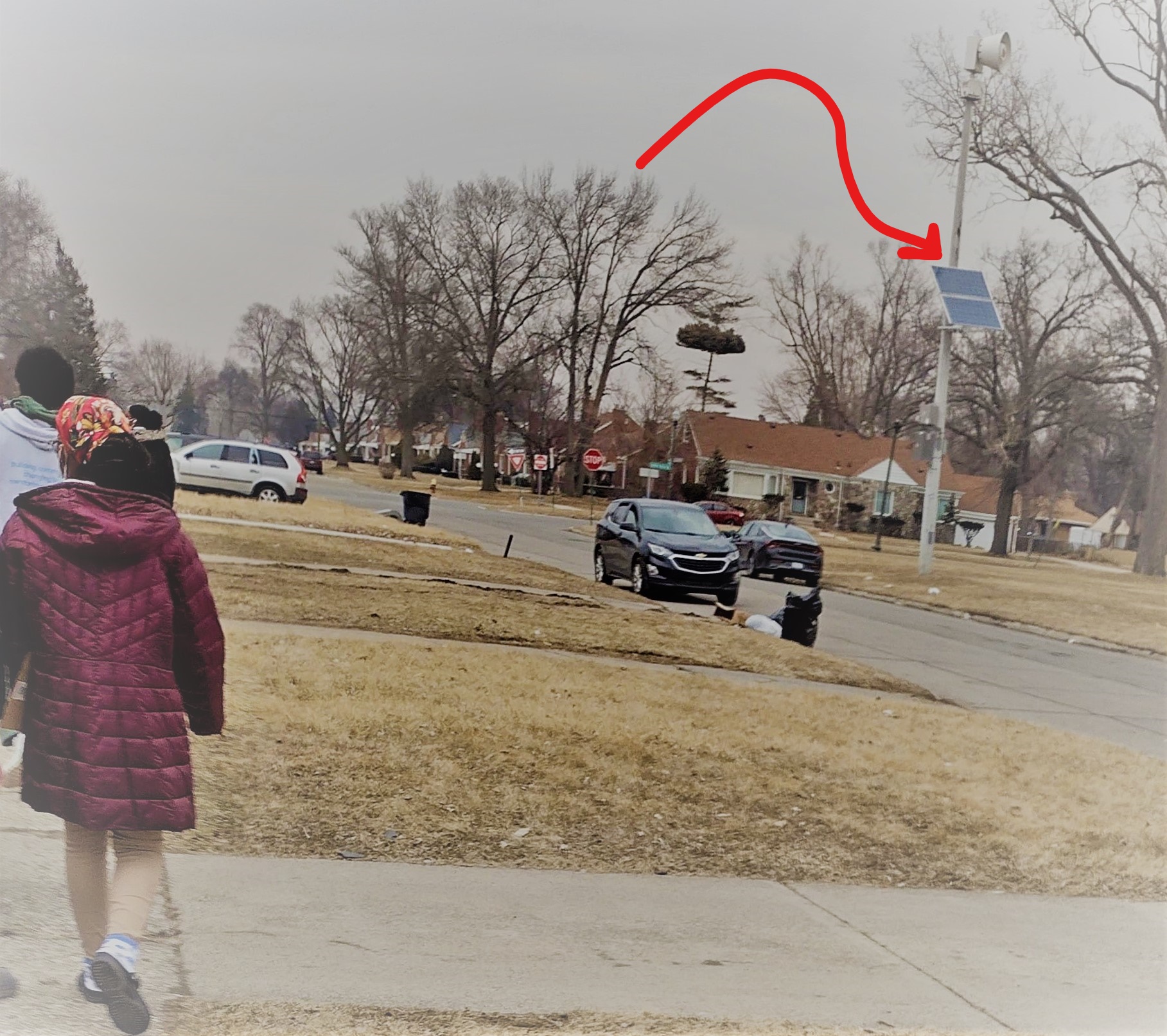 At Renaissance High School in Detroit's NW side we walked along the city street, and we noticed that there were a few restaurants and people had some choices right there about food. We also noticed a cool micro grid that we think is solar. Can you see it here?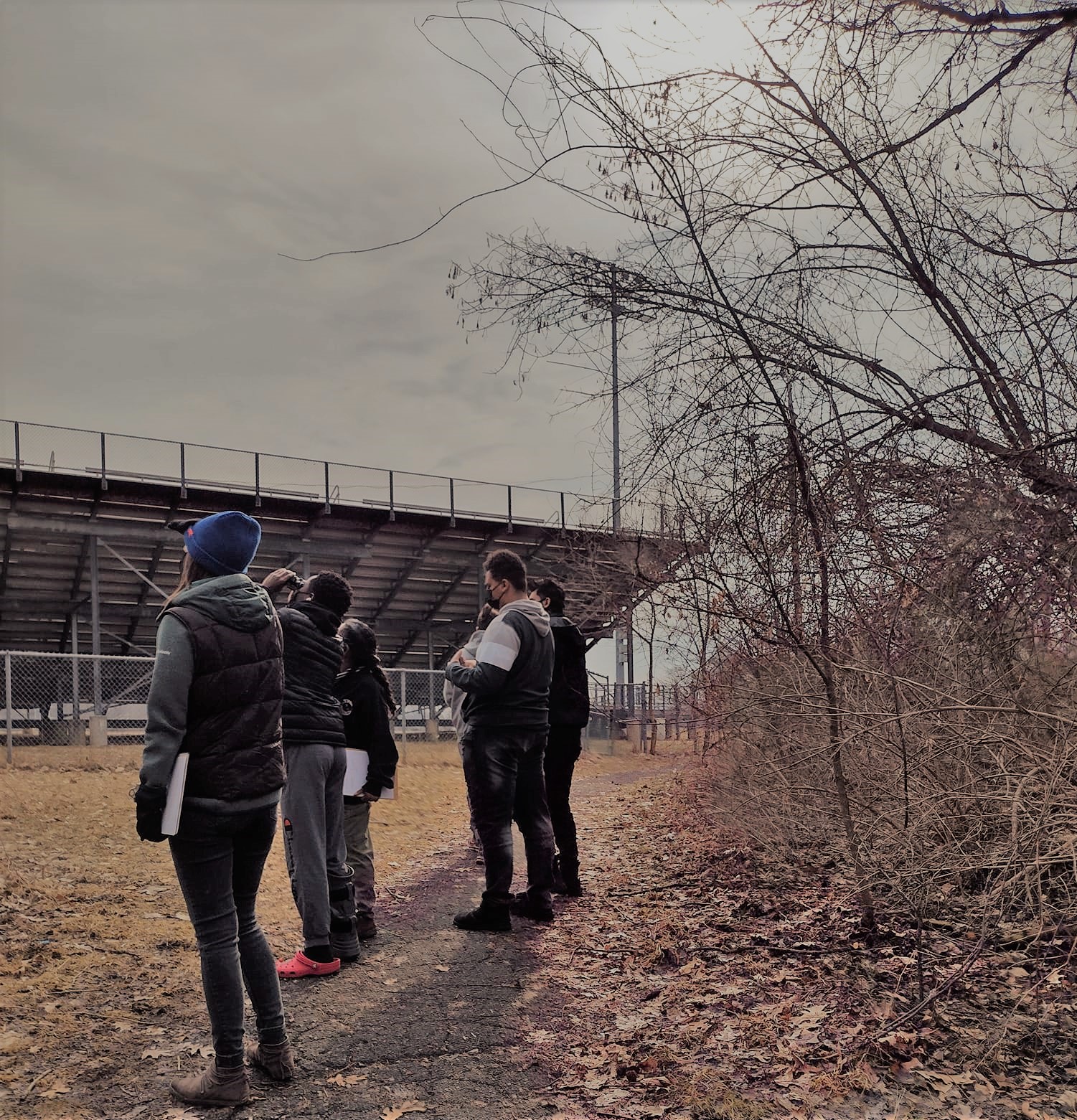 We identified where the low areas are along the Grizzly Trail in Ypsilanti (we saw darker, wetter soil) and used binoculars to identify bird species. We saw woodpecker and robins.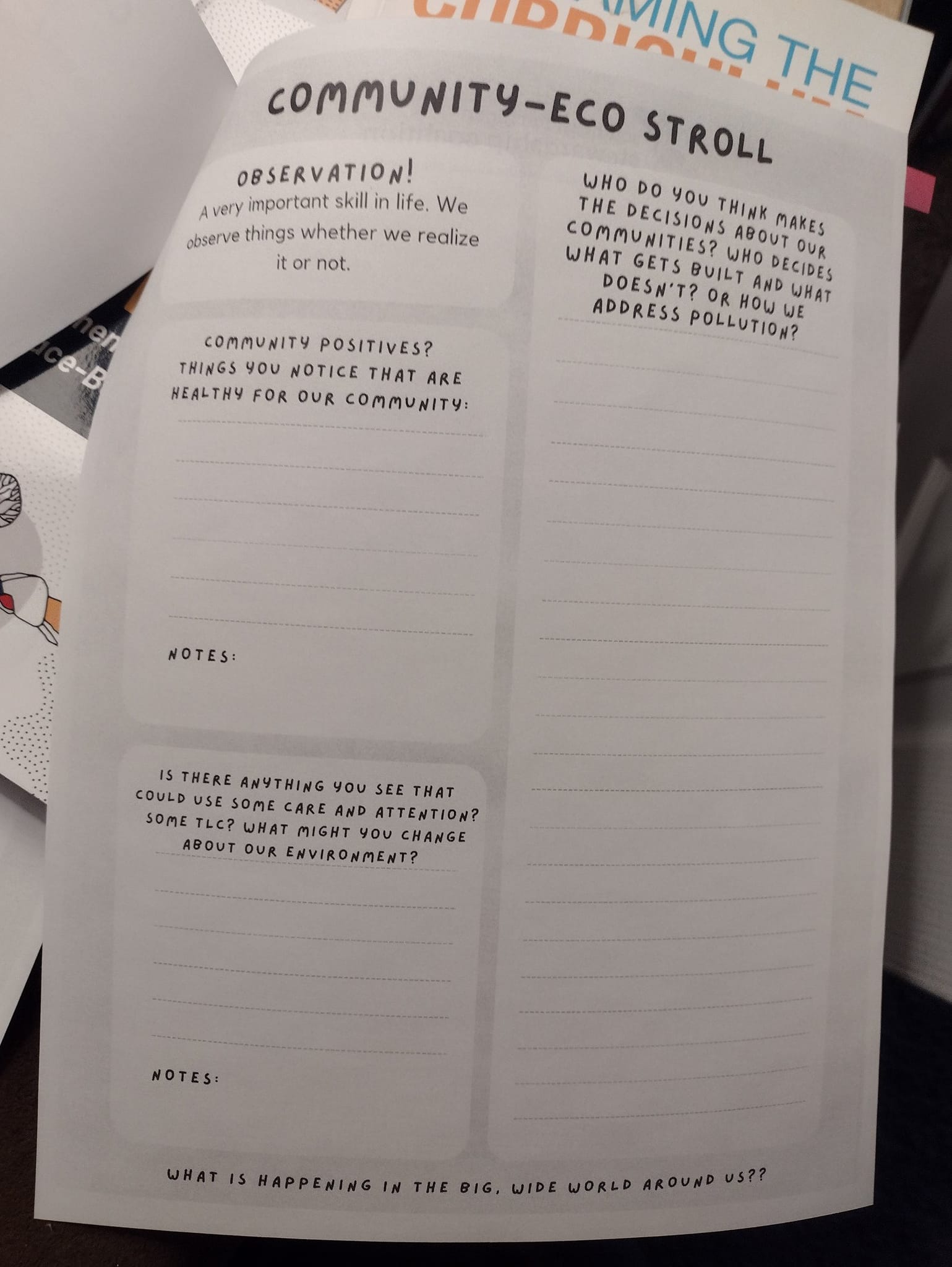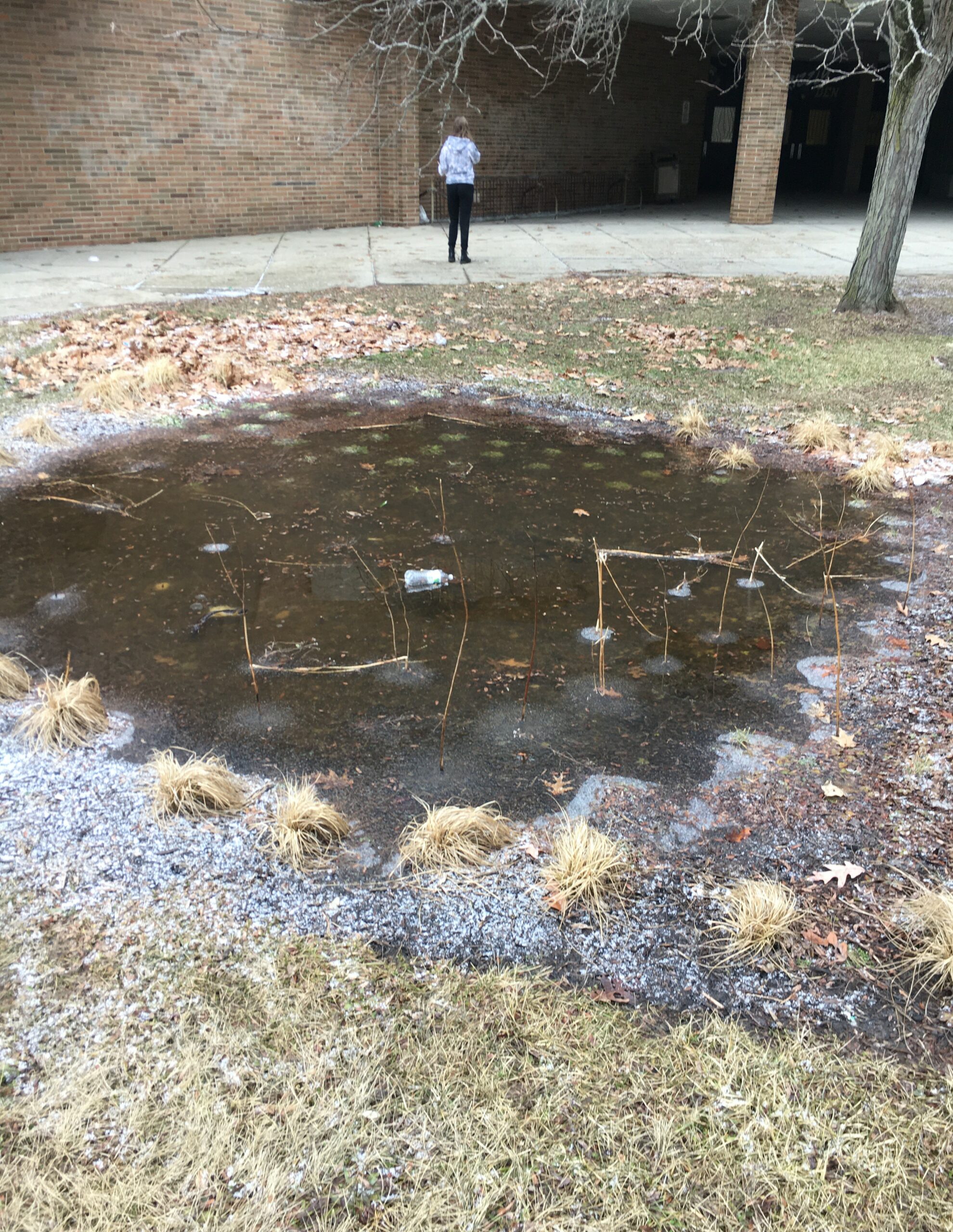 This is one of the rain-gardens that has been installed and tended to in Ypsilanti on the high school campus.