…the future is nothing but transformation—the transformation of today.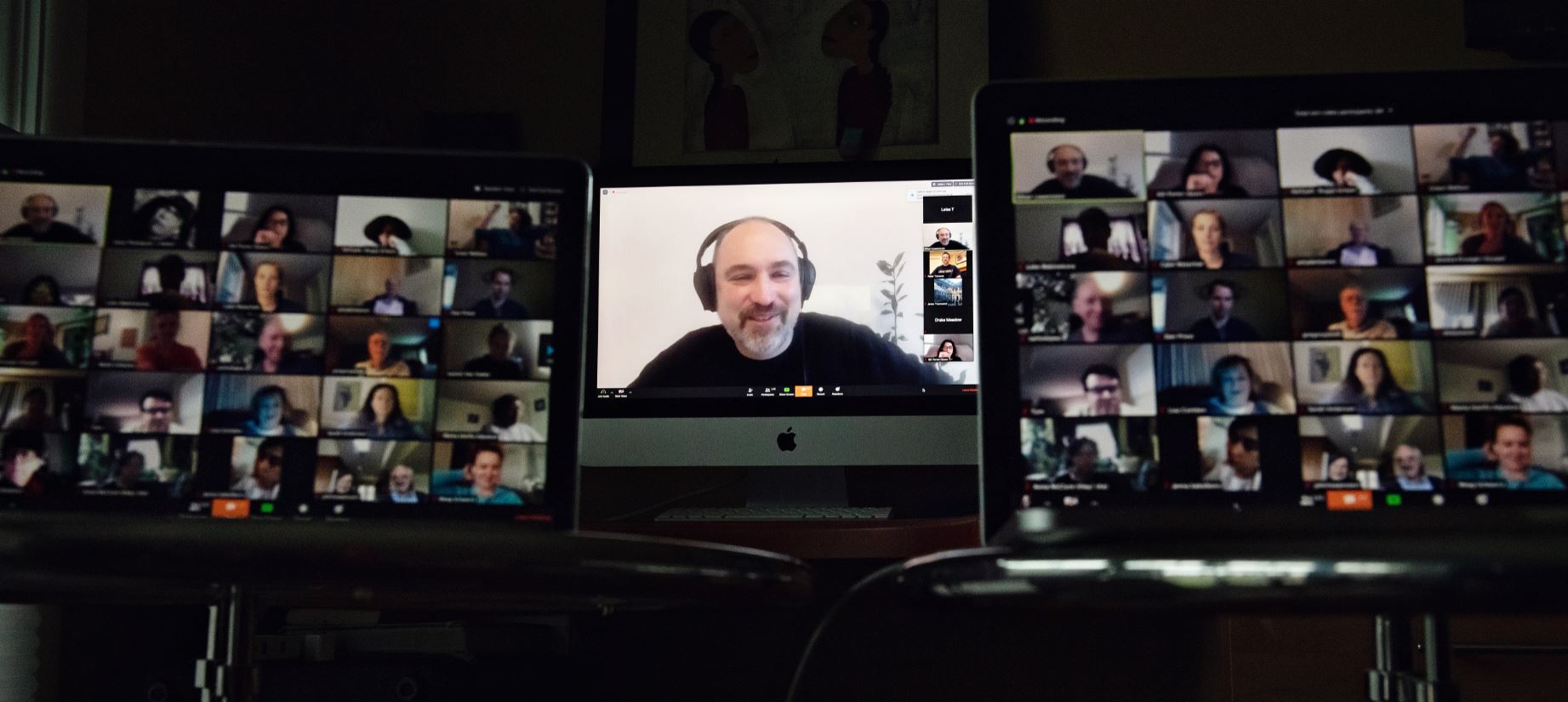 SEMIS Director Ethan Lowenstein welcomes particpants to the 2020 Youth Voice Fishbowl.
SEMIS Coalition launched on May 18, 2020 a series of dialogues, presentations and workshops to replace 2020 Community Forum. We know that despite the pandemic, place-based teachers and students remain connected and strengthening values of community, belonging, love, interconnection, equity, restoration, and rehumanization.
Through a fishbowl activity, members, partners, family, and friends of SEMIS were honored to listen deeply to 2 High School students from Ypsilanti Community Schools, 3 Middle School students from The James and Grace Lee Boggs School in Detroit, 2 High School students from Communication and Media Arts High School in Detroit, and 1 Elementary School student from Noble Elementary and Middle School in Detroit.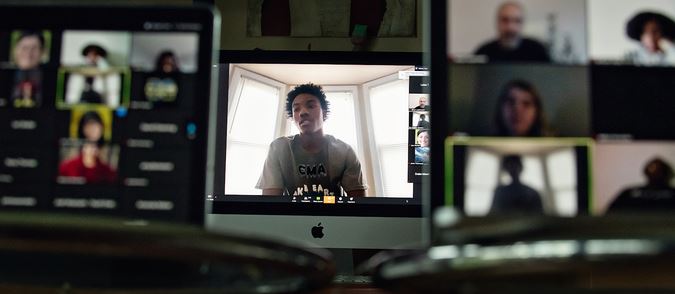 During our May 18th Youth Voice Fishbowl De'Angelo from Communications and Media Arts High school in Detroit shares, "I appreciate that we can all form ideas to make our daily lives great again, socially working together more, and becoming our best, I'm taking away that when we work together to battle something such as this pandemic, thoughts are flowing and all people whether you are young or an adult create numerous ways to stay connected and keep each other safe."
These young people described their current lived realities and made it very clear how much they appreciate union, getting together, close relationships with teachers, staying connected, and helping each other. They also emphasized that they appreciate teachers connecting to see if they are doing well and want this type of relationship to continue after the pandemic. It is precisely this sense of belonging and close community that is helping them to deal with this crisis. They are surviving talking to people and staying connected.
At the moment, they say it is good that they have flexibility and choices, because it is less stressful. In addition, outdoor activities can be done while they feel safe. It seems that this is also what they want after all this is over. It is interesting that they want to go back to school, but they want to have more online work and less school practices. They want to have more opportunities to explore different assignments, although face to face is helpful for learning new subjects.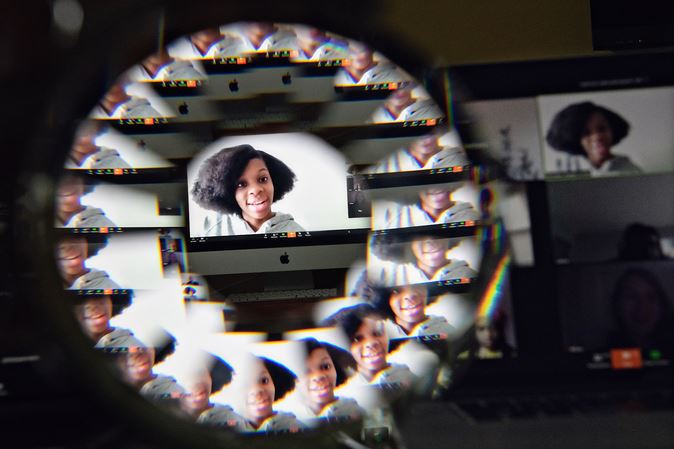 Na'Kyah from the James and Grace Lee Boggs Middle School in Detroit shares her thoughts and experiences during the Covid-19 spring remote learning transition.
To sum up, these young students are somehow enjoying this transition process. Not the pandemic, of course, but the togetherness and the encounters that this crisis is providing. We cannot go back to "normal". We must get out of this pandemic and take with us what these young people taught us: togetherness and more close relationships with each other. We can learn from them to speak naturally, without fear of making mistakes and with honesty and courage. Even when they say they do not have an answer or do not know what to say, they know what they want. They want an education that is filled with spontaneity, choices, love, friendship, connection, flexibility, support, joy, and honesty. They mainly want to be deeply listened to and their ideas and actions to be respected and taken into account.
Echoing these young people and their dreams, we wish for a new tomorrow and for that we must transform education and not go "back to normal". As the Brazilian educator, Paulo Freire, said: "there are different possibilities for the future and that we have to realize that we have to mobilize ourselves to organize ourselves in order to dream. We have dreams about the future…the future is nothing but transformation—the transformation of today." (in A.M.A. Freire; P. Freire; & Oliveira, p. 51). 
A special thank you to the SEMIS member teachers who supported their students to take part in this virtual fishbowl event: Mr. Ryan Bodary, Ms. Jacinda Bowman, , Ms. Marlis Martin, Mr. Dan Schunk and Ms. Paula Sizemore – we appreciate you!
Reference
Freire, A. M. A., Freire, P., & Oliveira, W. d. (2016). Pedagogy of solidarity. Taylor and Francis. doi:10.4324/9781315422817
Photography credits: Leisa Thompson