OUR MISSION
Community stewardship grows from common ground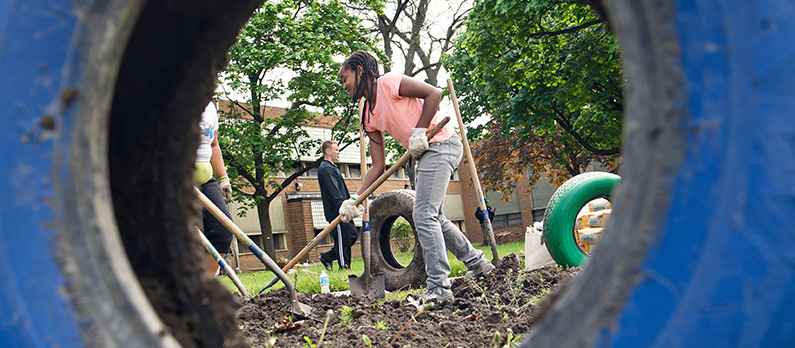 Mission statement
The SEMIS Coalition facilitates school-community partnerships to develop students as citizen-stewards of healthy ecological-social systems.
Our values and guiding principles
A strong and viable Great Lakes ecosystem includes human communities nested within and interdependent with other diverse living systems including water, soil, air, plant, and animal species.
Stewardship of the Great Lakes in Southeast Michigan is defined by the ability to connect with and protect one's "place." This requires collaboration with others, recognizing connections to larger economic and political systems, and understanding the impact of human cultures on the ecosystems in which they are nested.
Human cultures create beliefs and behaviors that affect social and ecological systems. Thus, social and ecological justice are interrelated and must be addressed together.
A sustainable Southeast Michigan depends upon diversity—both human and ecological—and is thus best served by strong democratic and collaborative systems.
A sustainable, productive, and vibrant Coalition is founded on the assets, strengths, and vision of its members.
"SEMIS is a visionary coalition that unites educators and community partners to grapple with the roots of social and ecological problems and generate practical, place-based applications that have the potential to transform education … after two years of close partnership, I understand why the SEMIS model is so powerful."
Support our Mission - Share your talent and resources