Challenges, Issues and Actions are all connected…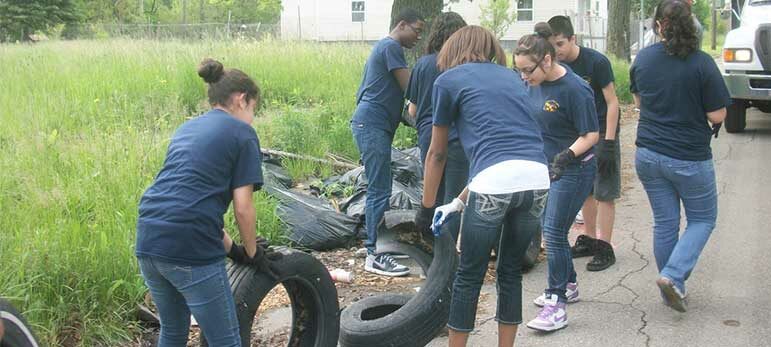 Challenge Letters as a Curriculum Design Tool in PBE
Many thanks go to the Critical Skills folks at Antioch New England for this idea!
Often-times place-based educators begin an inquiry with students by doing community mapping activities and inventories to surface questions, problems and community strengths. But then, what next? Challenge Letters can support teachers in contextualizing and structuring issues that students can decide to take informed action around. These letters can make student-led inquiry more meaningful and responsive to real issues in their communities.
What is a challenge letter?
A Challenge Letter is a letter written by a community partner directly to your students. This letter asks students for their help with a community-relevant social-ecological problem and poses a 'challenge' to the group.  Some letters are very broad, allowing more open ended solutions; others can be more specific. In specific letters the classroom teacher and partner work together to outline the process.

Considerations before crafting a letter
1) The challenge & letter is appropriate for the age of the students; students are able to respond realistically with a type of solution that is safe and developmentally meaningful.
2) Planning the letter includes classroom visits by experts from the organization.
3) There is a built in performance assessment/presentation to the organization or to a public decision making body (e.g., city council) at the end of the project.
4) Built into the challenge, students must pose questions, make choices about the issues they want to focus on, gather evidence, and take some kind of action. The action piece is especially important.
Earth Force: A Community Action and Problem Solving Process
From the EF website: The Community Action and Problem Solving Process is a six-step model that combines civic engagement, environmental education, and STEM. Youth work with their educators to identify and research local environmental issues, resulting in a civic action project that addresses their selected issue. Earth Force provides professional development and support to local partners and educators in preparation for working with students. To learn more about becoming involved with Earth Force contact earthforce@earthforce.org.
The EF Distance Learning Supplement: Earth Force has engaged a group of classroom educators and pedagogical experts to think deeply on how to engage students in Project-Based Learning (PBL) experiences in a distance or disrupted learning environment. This resources is packed full of helpful tools and methods including: community environmental inventories for waste, water quality and flooding, a root cause analysis, finding & using maps, how to guide students in conducting surveys & interviews and more!