MEMBER DIRECTORY
Partners in environmental stewardship, education and the community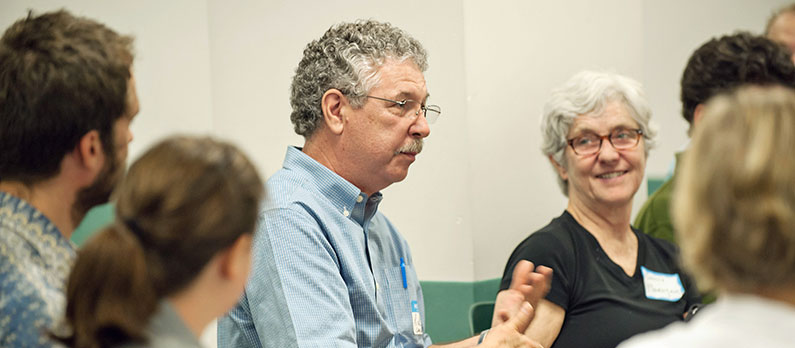 The Southeast Michigan Education Coalition (SEMIS Coalition) is fundamentally about making connections and building bridges. We coordinate relationships between k12 schools and districts, government agencies, environmental and grassroots organizations, researchers, universities and area businesses.
Browse the Partner and Member Directory
Current Schools Represented
ANN ARBOR LEARNING COMMUNITY
AALC is a non-profit public charter school authorized by Eastern Michigan University. AALC houses early primary (K-1), primary (2-3), intermediate (4-5), and middle school (6-8) classrooms.
THE JAMES AND GRACE LEE BOGGS SCHOOL
BEC pioneers PBE for low-income students in Detroit. PBE immerses students in local heritage, cultures, landscapes, opportunities and experiences, using these as a foundation for the study of language arts, mathematics, social studies, science and other subjects across the curriculum. PBE emphasizes learning through participation in service projects for the school and local community.
DETROIT COMMUNITY SCHOOLS
The mission of Detroit Community Schools is to awaken students' highest aspirations and develop the capabilities they need to lead purposeful and productive lives. They believe that all students should be prepared to enter college, pursue a career or engage in other forms of meaningful work in our ever-changing global society. They offer a rigorous educational program that integrates academic, artistic, and experiential learning within a supportive community characterized by encouragement, collaboration, and mutual respect.
DETROIT INSTITUTE OF TECHNOLOGY COLLEGE PREP AT CODY
The Detroit Institute of Technology (DIT) College Prep High School at Cody is committed to empowering each and every student with not only the education they need, but the education they deserve. DIT believes in preparing students for college and career by continuously analyzing data in order to personalize the learning experience. All English Language Arts and math classes have at least two teachers in the classroom providing support to students. DIT believes in incorporating writing and literacy into each content area in order to prepare students to be lifelong learners.
JOHN PAUL II ELEMENTARY CATHOLIC SCHOOL
John Paull II Elementary's mission consists of educational opportunities, faith experiences, and extracurricular activities that "strive to create a family environment that promotes Catholic values, academic excellence and stewardship, which will allow each unique child to be a responsible citizen in our ever changing world."
M.L. KING ELEMENTARY, ANN ARBOR PUBLIC SCHOOLS
The mission of King Elementary is that "All students will reach their maximum potential as life-long learners in a stimulating, positive, and safe environment."
NEINAS ELEMENTARY SCHOOL
Neinas, a Neighborhood-Centered, Quality PreK-5 School located in vibrant Southwest Detroit, offers a rigorous elementary curriculum and solid pathway to middle and high school. Neinas' students follow lesson plans that focus on the rigorous Common Core State Standards. The school's teachers incorporate technology throughout their daily lessons to better prepare students for the real world. Neinas provides a multicultural environment based on the Detroit Board of Education benchmarks as part of a diverse community with large numbers of Latino families and business. The school features Spanish speaking bilingual teachers and staff.
SUMMERS KNOLL
Summers-Knoll School provides a rich academic experience for students from kindergarten through middle school in small, multi-age classes. They learn in an intimate, vibrant school setting and out and about in the world through project-based, hands-on learning. It's a place where bright children progress at their own pace, creative children engage in limitless exploration and gifted children discover their potential.
YPSILANTI COMMUNITY HIGH SCHOOL, NEW TECH & ACE 9TH GRADE ACADEMY
SOUTHEASTERN HIGH SCHOOL, EDUCATION ACHIEVEMENT AUTHORITY
Community Partners
BUHR PARK CHILDRENS WET MEADOW PROJECT
The Buhr Park Children's Wet Meadow Project created and supports a group of wet meadow ecosystems in Ann Arbor's Buhr Park. The wet meadows provide a habitat for native plants and animals, an attractive educational site for children, neighbors and other visitors, and an environmental filter for stormwater runoff from the park grounds.
CENTER FOR ECOJUSTICE EDUCATION
The mission of the Center for EcoJustice Education is to help communities revitalize those practices, relationships, policies, and institutions that lead to strong democratic and sustainable communities. They do this by promoting commons-based educational reforms at the community, public school and university levels.
CHIWARA PERMACULTURE RESEARCH AND EDUCATION
Chiwara Permaculture L3C is a Michigan-based research, education, design and incubation firm. They focus on permaculture solutions in 6 main areas: Food, Energy, Water, Building, Transportation and Waste.
CLINTON RIVER WATERSHED COUNCIL
The mission of the Clinton River Watershed Council is to protect, enhance, and celebrate the Clinton River, its watershed, and Lake St. Clair.
CREATIVE CHANGE EDUCATIONAL SOLUTIONS
Susan Santone started CCES as an organization focused on supporting educators to teach effectively about sustainability and engage youth in curriculum on content specific topics, like food systems, that support inquiry, engagement and action.  Their curriculum resources are tied to standards, and support the Next Generation Science Standards and Common Core, and their resources are available to SEMIS member teachers.
DETROIT YOUTH ENERGY SQUAD, ECOWORKS (formerly WarmTraining Center)
D-YES, a program of EcoWorks, empowers youth to make their communities more sustainable and become leaders in Michigan's green economy. This group works with schools on energy efficiency projects, in-school, after-school and through-summer job training internships.
DISCOVERING PLACE
Part of the University Outreach office at the University of Michigan-Flint, Discovering Place works with Flint-area teachers to implement class projects which connect students with their surroundings. These place-based education (PBE) projects are designed around required curriculum to meet a need in the local community or environment.
EARTH FORCE 
Earthforce engages young people as active citizens who improve the environment and their communities, now and in the future. Earth Force trains educators in their curriculum, with the SEMIS essential questions, to help teachers understand ecojustice connections to a civic engagement process.
EASTERN MICHIGAN UNIVERSITY INSTITUTE FOR THE STUDY OF CHILDREN, COMMUNITIES AND FAMILIES
As stated in its mission, EMU-ISCFC "explores contemporary issues and enriches family and community life through the application of scholarly research and practical expertise, innovative projects and leadership in collaborative problem-solving efforts."
GREAT LAKES STEWARDSHIP INITIATIVE
GLSI was launched in 2007 to develop knowledgeable and active stewards of the Great Lakes through hands-on learning in the community. GLSI funds regional "hubs," like SEMIS, to support this work in the context of regional educational partner conveners.
GLFT provides funding to nonprofit organizations, educational institutions, and government agencies to enhance, protect, and rehabilitate Great Lakes fishery resources. Their funding makes the work of the GLSI hubs possible through ten-year grant support.
GLS is a non-profit that teaches Detroit's students about recycling and the environment. Students use their learning to bring green living home, to inspire their families, neighborhoods, and city.
The mission of HRWC is "to inspire attitudes, behaviors, and economies that protect, rehabilitate, and sustain the Huron River system." They achieve this mission through stream monitoring, education, pollution preventing, tourism, and protecting drinking water quality.
THE JAMES AND GRACE LEE BOGGS CENTER TO NURTURE COMMUNITY LEADERSHIP
The mission of the Center is to nurture the transformational leadership capacities of individuals and organizations committed to creating productive, sustainable, ecologically responsible, and just communities. Through local, national and international networks of activists, artists and intellectuals the Center fosters new ways of living, being and thinking to face the challenges of the 21st century.
LESLIE SCIENCE AND NATURE CENTER
LSNC enables individuals and communities throughout Southeastern Michigan to establish lifelong connections with the natural world and encourages efforts to support and protect it for future generations.  They support school-based experiential learning opportunities, like Annie's Big Nature Lesson.
The Matrix Theatre Company partners with SEMIS Coalition schools to strengthen student understanding of environmental science using a school-based arts integration program, called STEAM.
MICHIGAN DEPARTMENT OF NATURAL RESOURCES AND THE ENVIRONMENT – MICHIGAN ENVIRONMENTAL EDUCATION CURRICULUM SUPPORT (MEECS)
MEECS contains seven Michigan-based content areas, around issues like land use and water quality, including data support and inquiry-based lessons. Several SEMIS Coalition staff are qualified to coach teachers in these curriculum areas, and the workshops and materials are available for interested teachers.
The National Oceanic and Atmospheric Administration (NOAA) Michigan Sea Grant has partnered with Earth Force and the Great Lakes Stewardship Initiative to provide teachers access to NOAA data, deepening Great Lakes education through hands-on experiences using NOAA resources.
MICHIGAN STATE UNIVERSITY EXTENSION
Through its public policy education and leadership trainings, MSU Extension informs residents about public policy issues and processes, develops leadership capacity in communities and strengthens community capacity to solve complex problems.
NATIONAL OCEANIC AND ATMOSPHERIC ADMINISTRATION
NOAA's Mission:
Science, Service, and Stewardship.
To understand and predict changes in climate, weather, oceans, and coasts,
To share that knowledge and information with others, and
To conserve and manage coastal and marine ecosystems and resources.
NOAA partners with Earth Force and SEMIS.
NORTHEAST MICHIGAN GREAT LAKES STEWARDSHIP INITIATIVE
NEMI GLSI is a regional network of education and community partners working to promote quality place-based or community-based education opportunities in northeast Michigan for the benefit of our youth, our community, and our environment.
UNIVERSITY OF MICHIGAN – DEARBORN, ENVIRONMENTAL INTERPRETIVE CENTER
The EIC is a University of Michigan-Dearborn facility that promotes environmental sustainability through community education and scientific research. The Center is the gateway to the 300-acre Environmental Study Area available to university students, school groups, and the public.
THE UNIVERSITY OF WISCONSIN-MADISON, SCHOOL OF HUMAN ECOLOGY, DEPARTMENT OF CIVIL SOCIETY AND COMMUNITY STUDIES
The Department of Civil Society and Community Studies in the School of Human Ecology at the University of Wisconsin Madison conducts research and service in collaboration with community and nonprofit organizations. The Department houses the Center for Community and Nonprofit Studies (CommNS), through which university and community stakeholders collaborate to understand and strengthen the nonprofit sector.
The Spencer Foundation was established in 1962 by Lyle M. Spencer. The Foundation received its major endowment upon Spencer's death in 1968 and began formal grant making in 1971. The Foundation is committed to supporting high-quality investigation of education through its research programs and to strengthening and renewing the educational research community through its fellowship and training programs and related activities.
Our Past Partners
ANN ARBOR SUBARU
BROADSIDE PRESS
CORPORATION FOR A SKILLED WORKFORCE
DETROIT BLACK COMMUNITY FOOD SECURITY NETWORK
DETROIT FOOD AND ENTREPRENEURSHIP ACADEMY
DETROIT SIERRA CLUB
DISTRIBUTED POWER
ECOLOGY CENTER
FRIENDS OF THE ROUGE
GREAT LAKES BIONEERS DETROIT
GREAT LAKES ENVIRONMENTAL LAW CENTER
HUSH HOUSE
JEN EASTRIDGE – COMMUNITY CONSULTANT
JANET KAUFFMAN – COMMUNITY CONSULTANT
JOE REILEY – COMMUNITY CONSULTANT
MICHIGAN COALITION OF ESSENTIAL SCHOOLS
MICHIGAN NATURE CONSERVANCY
NATURAL AREAS PRESERVATION
NEIGHBORS BUILDING BRIGHTMOORE
PENN STATE UNIVERSITY
PITTSFIELD TOWNSHIP
PUBLIC ARTS WORKZ
RAP FOR FOOD
ROBERTO CLEMENTE STUDENT DEVELOPMENT CENTER, ANN ARBOR PUBLIC SCHOOLS
RIVER RAISIN INSTITUTE
SEAHOLM HIGH SCHOOL
SOUHAGEN HIGH SCHOOL
SOUTHWEST DETROIT ENVIRONMENTAL VISION
THE ORGANIZATION FOR BAT CONSERVATION
Funders
Current Funders
Great Lakes Stewardship Initiative
Great Lakes Fisheries Trust
Environmental Protection Agency  (through the Great Lakes Stewardship Initiative)
National Oceanic and Atmospheric Administration (NOAA) (through Earth Force and the Great Lakes Stewardship Initiative)
Past Funders
The Spencer Foundation
National Endowment for the Arts (through Matrix Theatre Company)
Community Foundation of Southeast Michigan